Ewan Goligher
Board Chair
Ewan Goligher is an intensive care physician and researcher in Toronto. He studied biochemistry and medicine at the University of British Columbia and holds a PhD in physiology from the University of Toronto. His academic interests include the effects of mechanical ventilation on the lungs and respiratory muscles. He has also written on ethical issues in end-of-life care and conscientious objection in medicine. Ewan and his family attend Grace Fellowship Church Don Mills in Toronto.
Clara Addo-Bekoe
Clara Addo-Bekoe believes in the inherent dignity and value of human life and thanks the Lord for the opportunity to contribute to the PCC's efforts to help women and their families who are facing an unexpected pregnancy. On the PCC board, she has served in a number of capacities.  Currently she is Board Secretary and is a member of the human resources sub-committee.
Jillian Bell
Jillian Bell is a Sr. Director in Retail Bank at HSBC Bank of Canada. As a long term supporter of the PCC, she uses her experience in governance, human resources, operations and programme management to serve as a board member. Jillian is a member at New City Baptist Church, where her husband, John, serves as a pastor.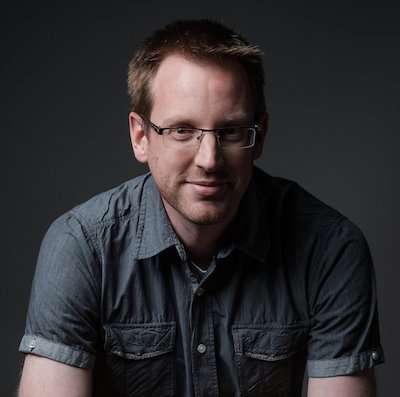 Tim Challies
Tim Challies is a Christian, husband to Aileen, and father to three children aged seven to thirteen. Tim worships and serves as a pastor at Grace Fellowship Church in Toronto, Ontario, where he focuses on mentoring and discipleship. Tim is also a book reviewer for WORLD magazine, co-founder of Cruciform Press, and author of three books: The Discipline of Spiritual Discernment (Crossway, 2007), Sexual Detox: A Guide For Guys Who Are Sick of Porn (Cruciform Press, 2010), and The Next Story: Life and Faith After the Digital Explosion (Zondervan, 2011).
William T. Weiland
Treasurer
Bill Weiland and his wife Denise have four adult children and live in the Toronto area. He became a Christian in 1983 after the birth of his first son. Bill enjoys speaking on the subject of managing finances God's way.  A long-time supporter of the PCC, he joined the Board in September 2013 in response to God's calling to be active in supporting the sanctity of human life.  Bill serves as Treasurer on the Pregnancy Care Centre Board of Directors.
Tarun George
Tarun George is the Director of Business Development for a biomedical technology company. As a Board member, Tarun uses his experience to support the PCC's fundraising initiatives. He attends Grace Toronto Church, where he serves as a deacon.
Brad Simpson
Brad Simpson was born and raised in Toronto, where he and his wife, Tyler, live with their three young children. Brad attends Grace Fellowship Church Don Mills with his family, where he serves as a leader within the music ministry. By profession, Brad is a Director with the Bank of Montreal's Corporate Finance group. Brad and his wife have been strong supporters of the PCC's work for years, and Brad is honoured to be able to help support the growth of the PCC as a board member.